How to play on War2 Club server
You need to have a Warcraft II client in order to play on our server.
You can select any of two options:
Also you need to add gateways for War2 Club server.
There are three possible methods to do this:
Using the launcher (recommended)
You can find the launcher (War2Launcher.exe) in our client archive.
You can also
download War2 Club launcher
directly if you play using other client. Then all you have to do is to put it into the folder with the Warcraft II game.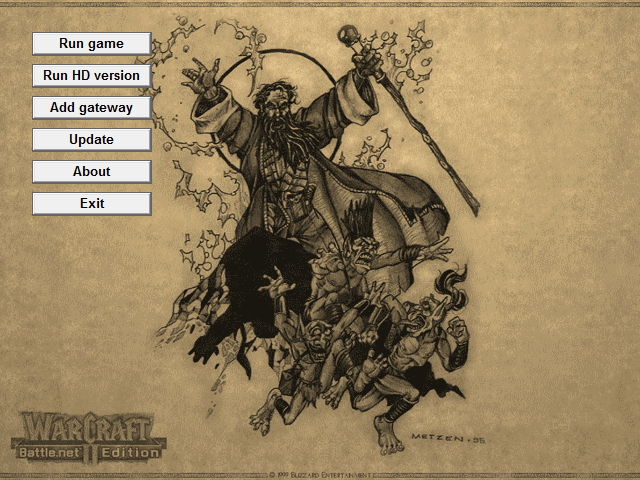 Run the launcher and press the "Add gateway" button. The gateway will be added automatically. Now you can run the game and join our server (it will be shown in the servers list).
You can run your game from the launcher using the "Run game" button. "Run HD version" will run the HD version of the game. It's possible to run your game without the launcher.
Using reg file
Attention! All the existing gateways will be overwritten!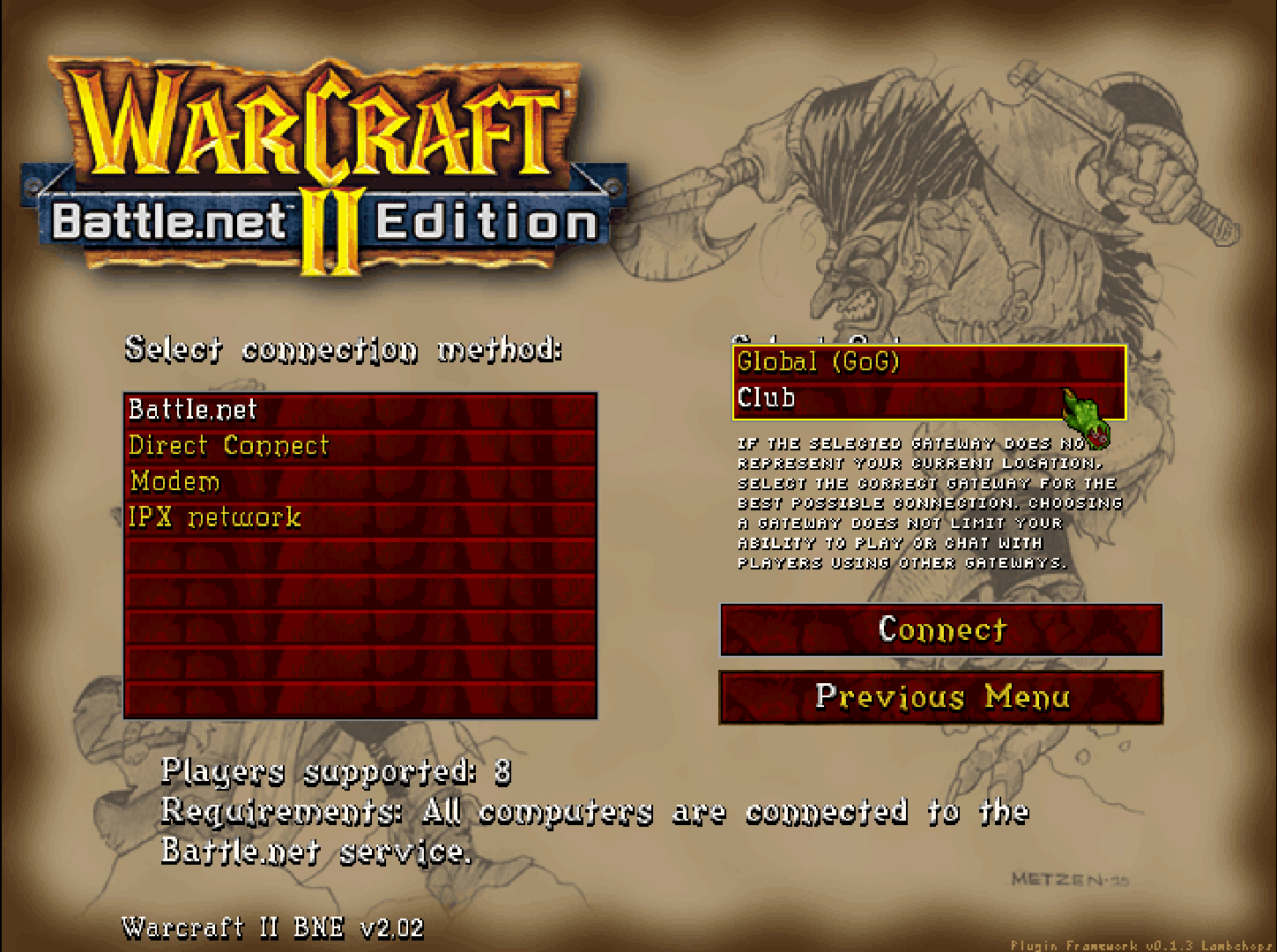 Download
reg-file
and run it using double-click. Then confirm all the messages from your system. After this is done, you can join the War2 Club server in a regular way.
With Gateway editor
You need to get a program called BNGatewayEditor.exe. It is available in our client (Utils folder) or you can
download BNGatewayEditor.exe
directly.
Run the program and press "Add Gateway" button
Put the next values in text boxes:
Name: War2 Club
Zone: -1
IP: server.war2.club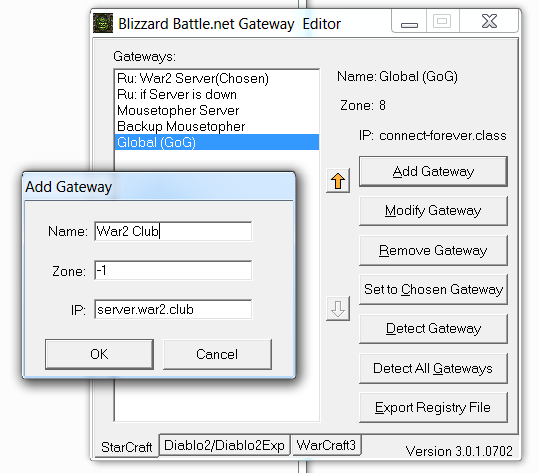 Press OK.
After the gateways have been added you can start playing.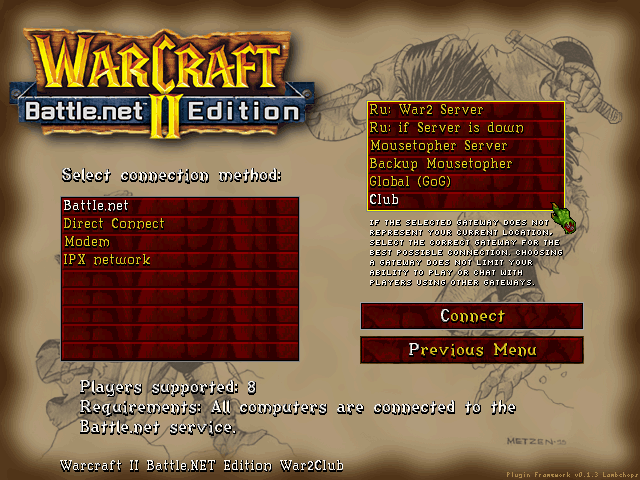 Remark about gateways overwriting on War2 Ru
War2 Ru server (also known as War2 Online) at this current moment will replace all your gateways during joining this server.
This also means that it will cause War2 Club to disappear from the servers list. You want to join War2 Club again you will need to add the gateway again using one of three methods described above.
We do recommend you using the launcher, because this method is the simplest and the fastest one.